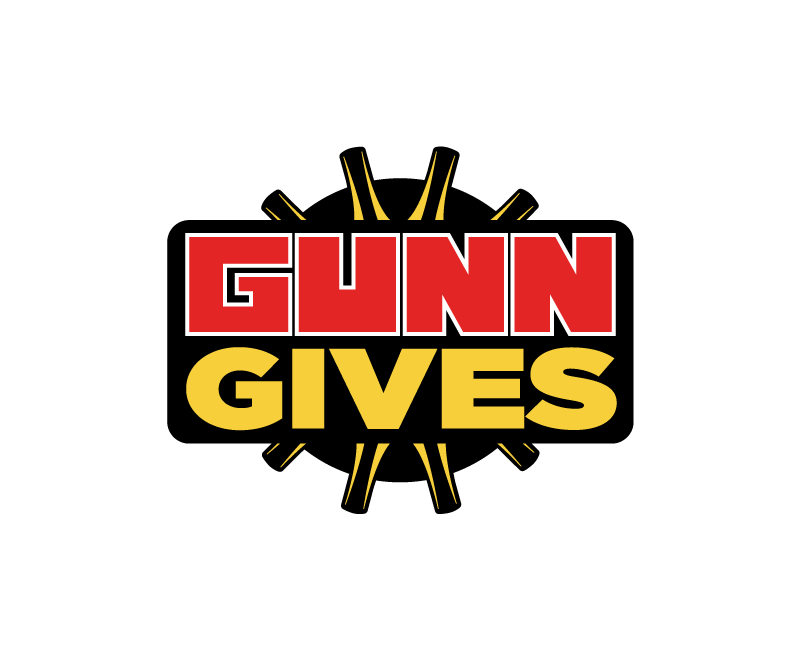 GUNN GIVES, THREE GENERATIONS OF GIVING
For more than 100 years, our commitment and involvement in the community has been an important part of the way we do business. It's not just our contributions to the automotive world that define Gunn Automotive Group; it's what we can give back. 
We call it Gunn Gives. 
About Us:
We proudly support the Louise Batz Foundation, whose mission is to prevent medical errors by providing health education and if needed, real live advocates who can assist in speaking to medical staff to ensure patients understand everything about their treatment.
We believe in the mission of Camp Aranzazu (pronounced Ah ran' zah zoo) one of only three camps dedicated to enriching the lives of children and adults with special needs and chronic illnesses. This incredible organization provides unique camping, environmental education, and retreat experiences. Regardless of any physical or developmental limitations, everyone can fully participate in and enjoy all the typical camping activities. Attendees come from all over Texas to enjoy this 104-acre, barrier-free facility on Copano Bay, near Rockport, Texas. 
Experts say that The Arts play a huge role in the success of our lives. According to the National Endowment for the Arts, children and adults who both created art and attended arts events had higher cognitive functioning than those of their non-art counterparts. We support the local art scene through these creative organizations; Artpace San Antonio, McNay Museum, San Antonio Symphony, San Antonio Opera Company, Los Compadres and San Antonio Missions Historical Park, just to name a few.
The future of our community is dependent upon the education of our citizens, Gunn believes in equal access to education for all. We support both public and private schools including; St. Paul's Episcopal Montessori School, Alamo Colleges, UT Health San Antonio, and the University of Texas at San Antonio.
While we give to a variety of causes, taking care of our children is one of the most important issues we support; Autism Service Center, Alamo Area Boy Scouts, Girl Scouts of Southwest Texas, Morgan's Wonderland and the Children's Shelter of San Antonio.
Causes we like to fund include:
•
Agriculture and Livestock
•
Driver Safety and Education
•
Education, STEM and Literacy
•
Social Services; Food Pantries, Shelters, Special Needs, The Elderly
•
The Arts and Preservation
•
Veterans, Military and First Responder's Organizations 
WE ARE UNITED.
Gunn Automotive Group employees proudly support the United Way
As the world's largest privately-funded nonprofit, United Way offers global reach, local expertise, and cross-sector leadership to improve the well-being and overall quality of life for people in San Antonio and Bexar County. Since 2013, Gunn employees have given close to $1 million with each dollar making a positive and lasting change in the community in which we work and live.
We Don't Just Care About Our Community, We Care About Our World.
Conserving our Natural Resources
We believe that our work to care for the environment not only makes us better neighbors-it helps us serve you better. By being energy efficient and conserving natural resources, we're not only helping the planet, we're also creating savings we pass on to you in the form of One Simple Price.
We recycle:
•
Used Windshield Washer Fluid
•
Auto Glass and Windshields
•
Tire Pressure Monitoring Systems
•
Paint and Paint Gun Cleaners