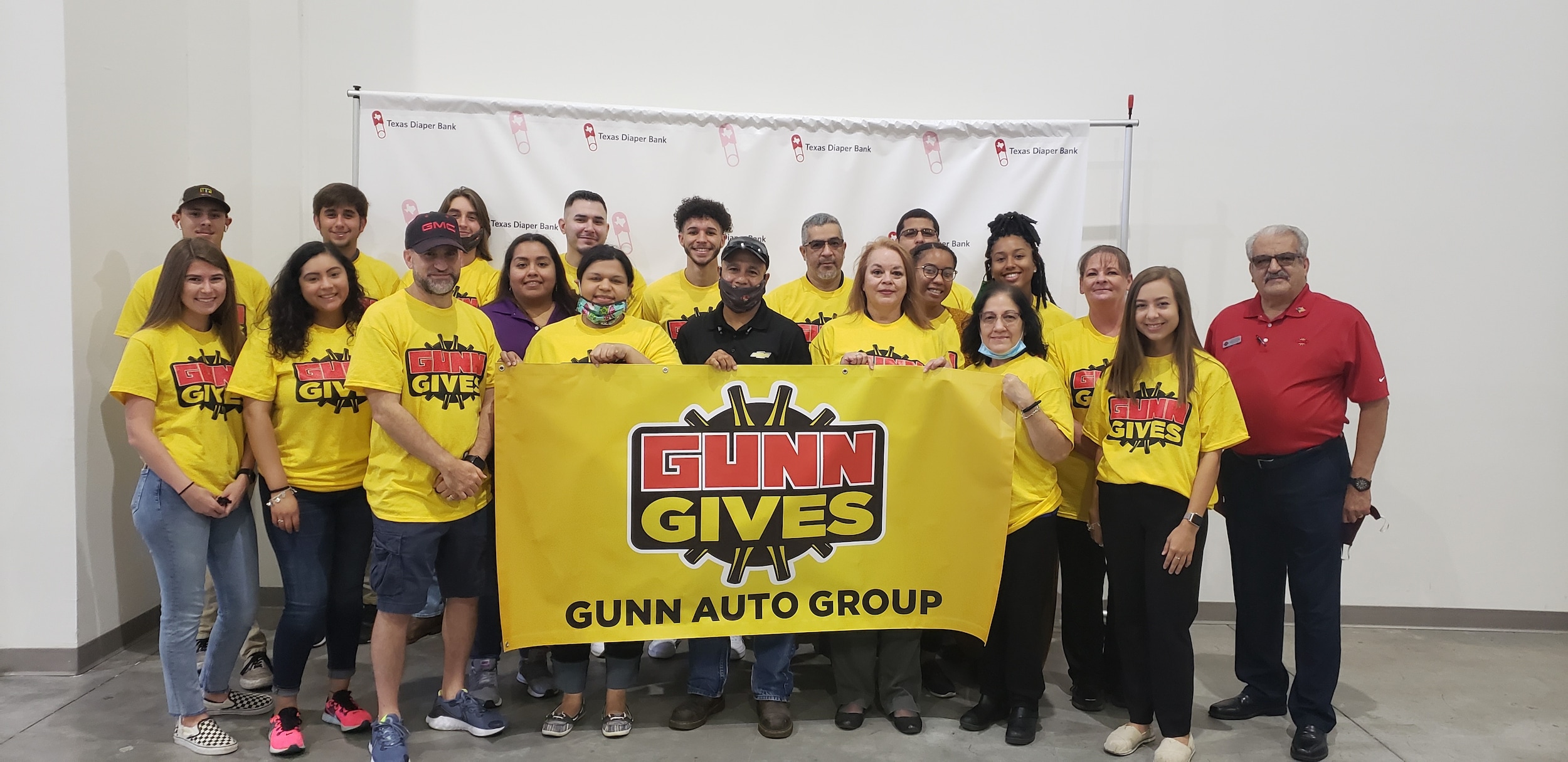 Gunn Gives Volunteers to Sort and Pack 18,000 Diapers for the Texas Diaper Bank
Since the closing of businesses due to COVID-19, The Texas Diaper Bank has seen an exponential increase in the numbers of families seeking assistance, add that to the more than 6 million Texas families already living below the poverty line and you have a pandemic of need.  On average a baby will go through 8-10 diapers a day, that's about $75 a month per child.
Volunteers came from all five Gunn Auto San Antonio dealerships: Nissan, Chevrolet, Buick/GMC, Honda and Acura.
The Texas Diaper Bank, provides diaper assistance to needy individuals with infants and toddlers as well as the elderly and individuals with incontinence issues. The Diaper Bank distributes both direct to client and through 37 partner agencies.